ABOUT US
We are striving for appreciated, and cherished 'forever pieces'.
By co-founders who always found pleasure in sprucing up their daily life with jewelry, SPRUCE THE LABEL was founded in 2020 with the ambition to empower women with their first piece of forever jewelry.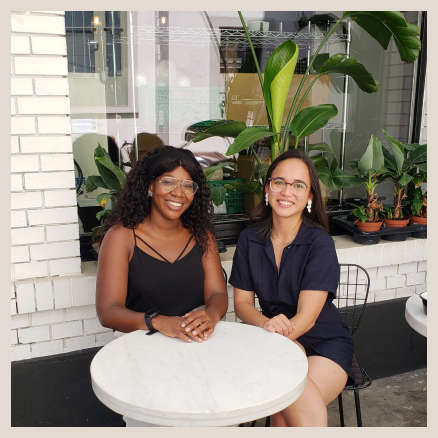 OUR FOUNDERS
Jamilah having worked in fashion retail, and Melissa who never left the house without accessories, you'd be sure to find an abundance of fast fashion accessories as part of their wardrobe.
SPRUCE is about moving away from this high turnover jewelry life, that both co-founders have known, and into a cherished relationship with each of our precious jewelry pieces.
OUR PARTNERS
Based in Bali, Susan runs and manages a small-scale jewelry atelier among the luscious tropical greens and rice paddy fields.
Our close working relationship allows us, not only to travel to Bali (!), but to also meet the craftsmen, and get our pieces to truly reflect the vision we have for them.
Without our Balinese partners, our collections would not be as they are today.